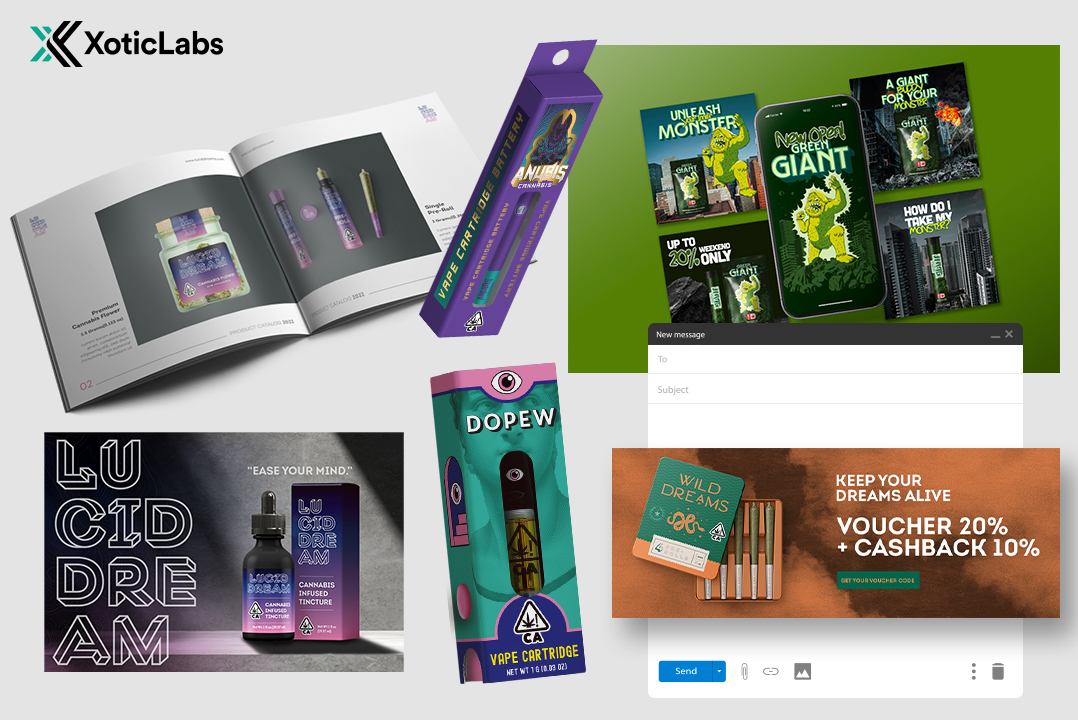 Building a business can be a challenging and overwhelming experience. Your focus has been on developing a top quality product or service that people actually want. Your team and skills have been built around these core competencies. Now it's time to fill in all the pieces and enhance your business, like an accounting department keeping your books straight, or a marketing department producing consistent content.
This is one of the more challenging parts of starting a business from scratch, growing out the capabilities of your team outside of your core competencies in a cost effective and sustainable way. 
You have to compete with businesses that have 10x the resources and budget. So how do you do it?
When it comes to punching above your weight class, you need to act the part. The content that you produce needs to look top quality. If your company is producing professional quality material, customers are going to take you seriously. 
You don't need a massive marketing budget or to make a huge sign at a trade show, you just need the content that you produce to be consistent and memorable. You can build powerful content that can elevate your brand to stand among the best in the industry.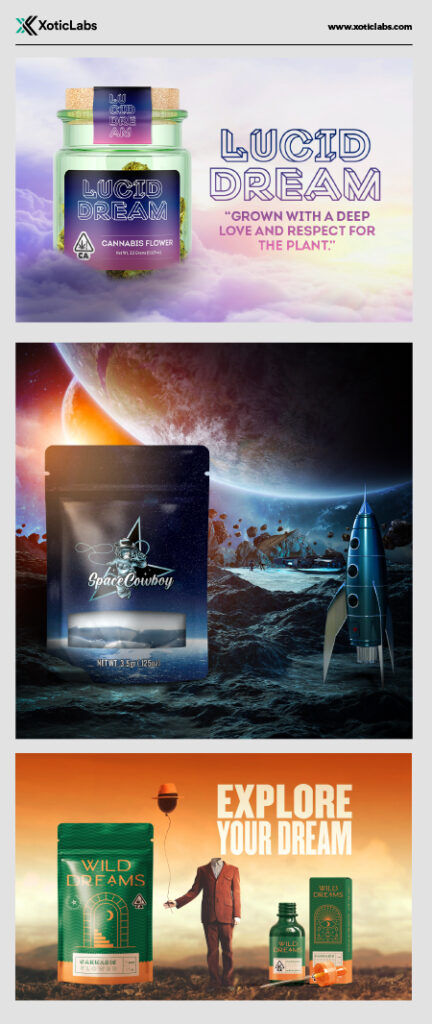 With Xotic Labs, you can build the content necessary to punch above your weight class and create a memorable brand experience.
Enhance your brand
After having your essential branding material, you can start creating additional content that elevates your brand and business. 
To move forward with these activities, at the very least you need an established brand guide. This will give these projects direction and consistency to create a uniform look across all platforms and assets. 
Refer to our 'Building your brand with Xotic Labs' article to learn more about the essential branding items. 
Project Types
The following items are examples of the types of projects you can work on with Xotic Labs to further build out your brand and business. These are more in depth than the essential branding items you can use to get started, these all require more time and description to get a quality result. 
The scope of these projects are often much larger and can vary in size while also these can take more revisions or direction than other project types to get right.
Sales product catalogs or brochures
A useful asset every sales team needs is an effective product catalog. These certainly take time and direction to get right, but when completed, they are easy to keep updated and distribute to customers.
A catalog can be a multi-page booklet, or a tri-fold pamphlet. It all depends on your needs. Either way, you will be required to provide all of the copy and product imagery to the designers to be able to create a complete product catalog. 
The design and layout will be left to the designer to make it look nice!
Email templates
If you click through any promotional email or email from the same company, you will notice that they all have consistent headers and footers.
Consistency is an essential element of branding. Developing consistent email templates that can be used for different types of messaging is an easy way to elevate your brand.
Social media content
Having a consistent social media presence is a vital aspect of staying relevant in your industry. 
You wouldn't expect it, but making consistent and high quality posts every day or every week on your social media accounts like Instagram can be a full job in itself.
Xotic Labs can help be that content production house that generates consistent social media imagery for your brand to be posted across any platform.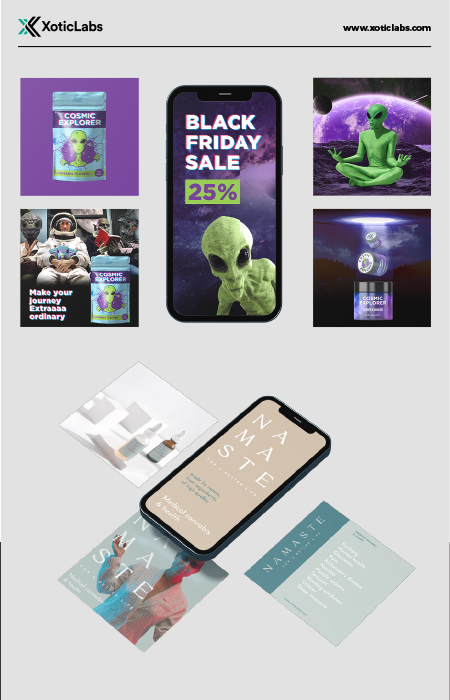 T-shirts and company swag
Unless a company uniform is part of your essential branding elements you created, having company swag that you give out to customers or employees is always a nice to have item. 
This is usually not something you have the luxury of creating for your business unless you have a dedicated graphic designer on staff that you can assign a task like this. 
Again, all of these activities are here to enhance your brand, these are not essential branding elements. 
However, Xotic Labs is that partner to allow your business to produce this content.
Product imagery
Whether you're showing off your product in a catalog or on a website, it's vital to have high quality product photos. You're kidding yourself if you think professional product pictures are real representations of the product.
Well, they are, but they aren't
They are touched up, obviously. 
Make sure your product pictures are professional quality and spend time doing it the right way.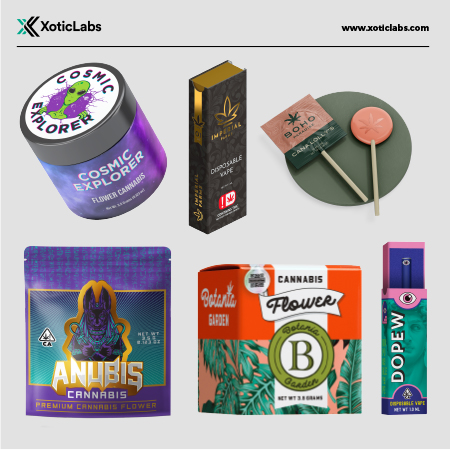 Once you have high quality product photos, you can apply them to any number of purposes. 
To name a few places these product images can be used: 
Website imagery

Ecommerce listing photos

Email imagery

Blog imagery

Social media imagery
Website Imagery
You may or may not have a website. That's ok, that's part of building a business. 
You can either start from scratch and go page by page, or simply refresh and enhance the current imagery that you have. 
You probably have a website that works. However, now is the perfect opportunity for that facelift that you've been wanting to do. 
You'll have the opportunity to go page by page giving your entire website and brand a refreshed look. 
We won't be able to develop your website, but we can help build page mockups and provide the imager files needed for development.
Save costs, focus on what matters most
Above are just some of the additional things you can do to enhance your brand and punch above your weight class. 
The idea of a subscription workforce for this design content solves a number of problems for businesses looking to scale. Worrying about growing too big too fast is a thing of the past due to the flexibility of a subscription model.
Benefits of a subscription workforce:
Alleviates risk that can slow business growth.

Gives you the design capacity of an in-house design team without the hiring costs and hassle. 

One flat rate, no surprise billing. 

Flexibility to increase or decrease design capacity as needed.

Allow your business to focus on core competencies and growth. 
Design and content generation are an essential part of building a successful company. Xotic Labs allows your growing business to produce content on a much larger scale than you could before 
With the savings from a service like Xotic labs, you're free to focus your hiring on your core competencies and other business functions.