Have no fear! We have a painless process for canceling your subscription, just follow the steps below. Keep in mind, once you cancel your subscription, you won't have access to your design files anymore. However, if you just want to take a break for a bit and keep access to your files, you can put your account on hold until you're ready to come back.
Follow these steps to learn how to put your account on hold.
Navigate to your 'Company Profile' page by clicking your name in the top right of the header.
On the right hand side in the 'Subscription' section, you will find all of the details for putting your account on Pause, changing your subscription type, and canceling your subscription.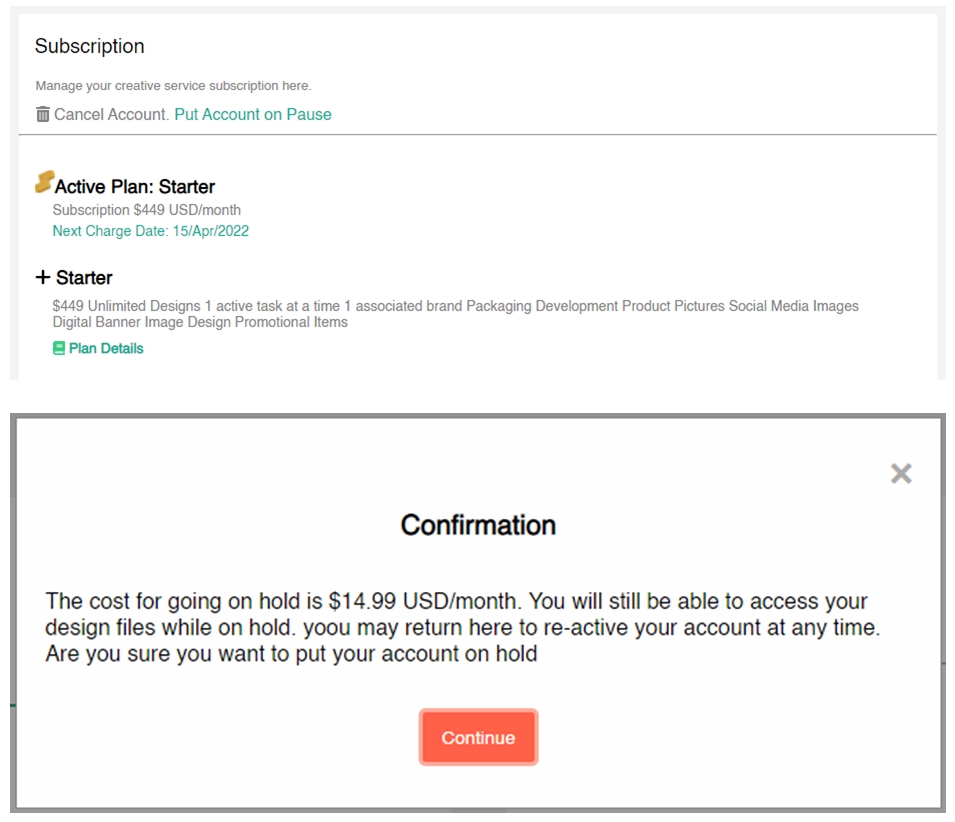 When your account is on Pause, you can re-activate your subscription at any time by simply selecting your plan again.