As long as you have an active account, at any point during the design process, you can download any of the submitted design files provided by the designers.

You can also access any of your design files from your completed projects when your account subscription is on Pause.

Step 1. Navigate to the project page.

Step 2. Select the 'Designs' tab in the Project Overview sidebar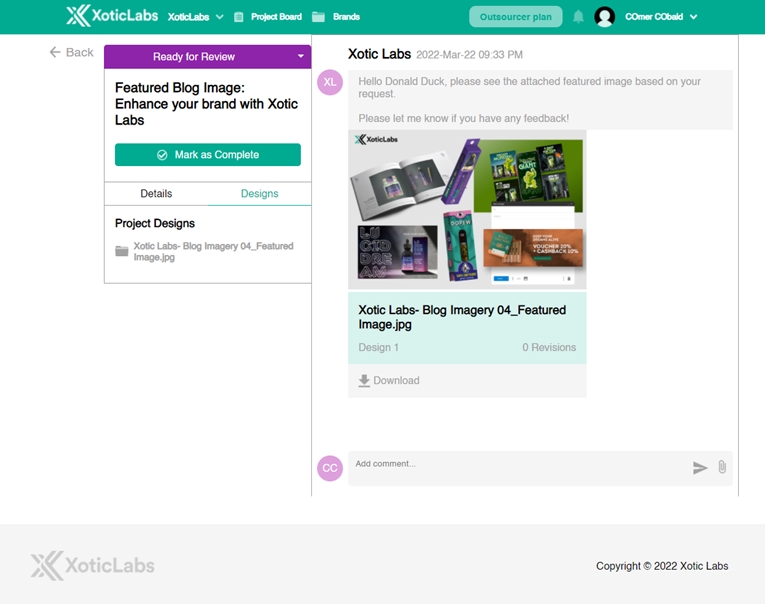 Step 3. Choose the design file you want to download.