After a brand has been created, you have the ability to edit and change your brand at any time. 
To do this, navigate to the 'Brands' tab from the top header menu. 

Hover over the Options button on the brand you are trying to edit and select the 'Edit Brand' button that pops up in the menu.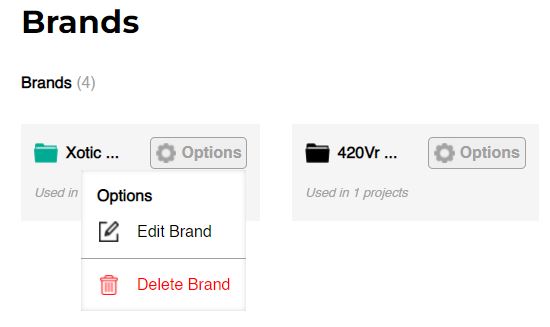 This will take you to the same popup window that was used to create the brand originally. From here, you can change, add or remove any content associated with the brand.