Depending on your plan you're allowed to have a certain amount of design requests active at once.

If you have multiple requests, you can queue them up to automatically start when your active project is completed.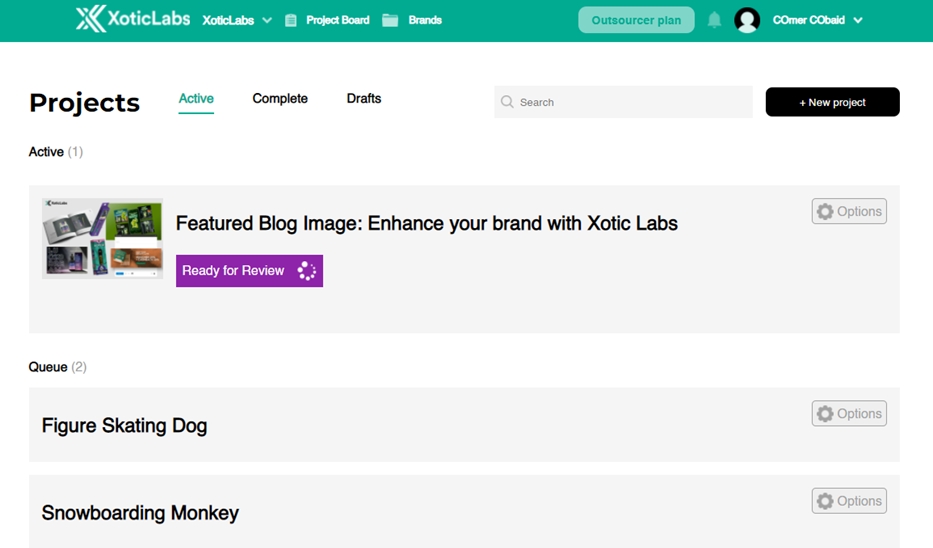 Pausing Active Projects
At any time, you can either set your project to Hold or move it to the Queue. If you set your project to Hold, it will move the project to the Draft tab. From there, you can move it back to Active or your Queue.

Move active project to design queue
Select the 'Options' button on the right side of the project bar.

Putting a project on 'Hold'
From the Project Board, change the status of the design to 'On Hold'.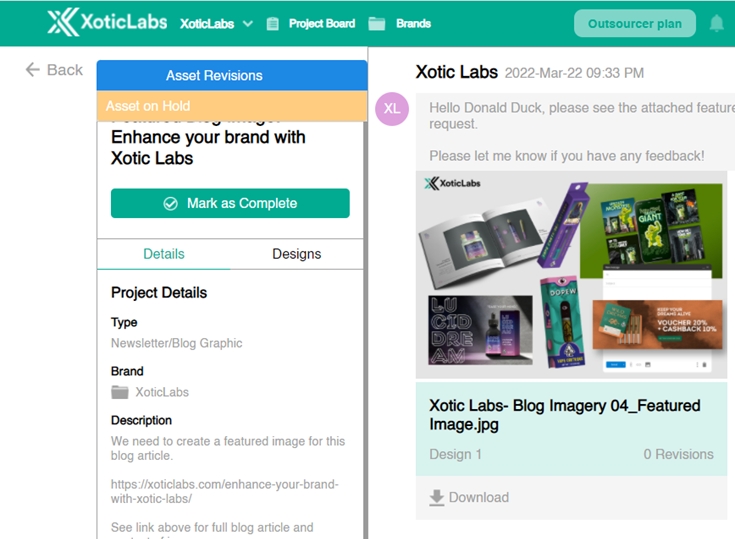 This will move the project out of your design queue and move it to your Drafts section to be used later.

Moving a project from the Queue to Active
If you want to make a new request in your queue a priority, you can swap a project from your queue with one of your active projects.

This will move the Active project to your Queue and the project in Queue will now become an Active project.

Navigate to your project board and select the 'Options' button on the project you want to make Active.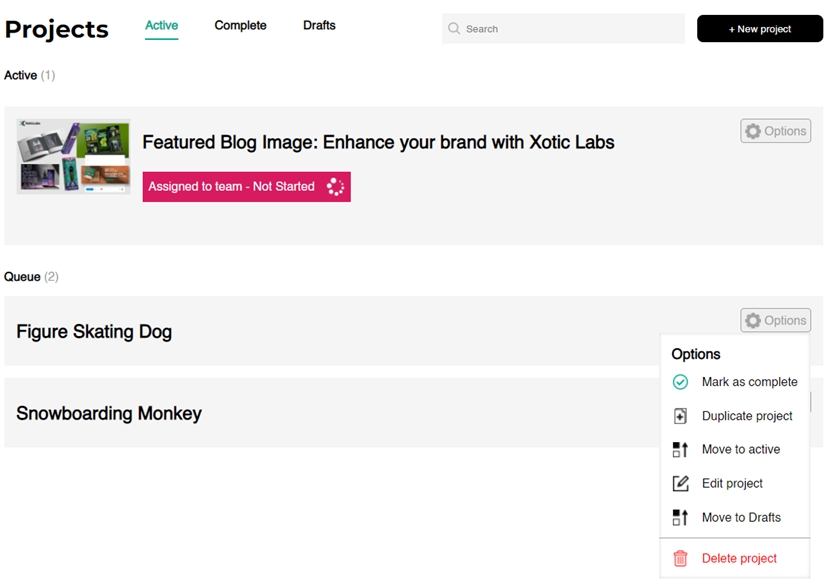 Depending on your subscription plan and current active projects, you may be required to replace the project you're moving to one already in active status.

When you switch out the active project with the new one, the original active project will be moved to the Design Queue.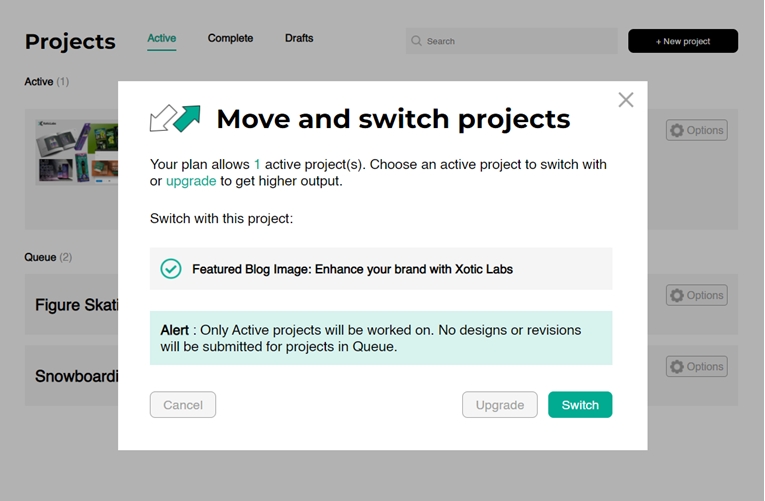 Move a Draft project to Active or in Queue
Projects in the Draft tab is a way for you to manage your projects you're still scoping out, or just have on hold for when you're ready to work on them.

Draft projects can be moved straight to an Active project and swapped with a current Active project, or it can be moved to your Queue to be put in line with the rest of your Queue.

Navigate to the 'Drafts' tab on your Project Board and select the draft project you want to update. Select the 'Options' button on the project to manage it.